Doodoo doot doodoodoo!
Front Shell: Solid Pink
Back Shell: Solid Pink
Trim: Solid Pink
Buttons: Solid Dark Pink, Gold Bumpers, Solid Yellow Triggers
Analog Sticks: Solid White with Solid White rings
Internals: Genuine Sony (OEM)
Related: Don't forget to checkout our "Mario" PS5 Controller.
Our Canvas
At Killscreen, crafting the ultimate custom PS5 controller experience is an artistry that begins with a pristine canvas – a brand new, authentic Sony PlayStation 5 DualSense™ wireless controller. We believe in pushing the boundaries of customization, granting gamers the power to command a controller that is unique and unmistakably their own.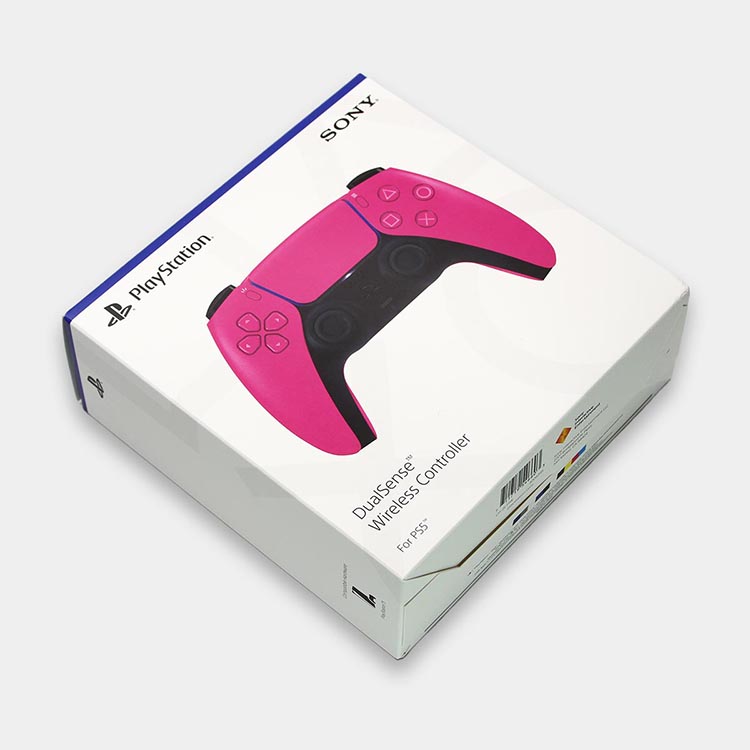 "They sent me a little personal doodle and note that made me chuckle…and the controller I got was rad"