"Leafy Luna" MonoFrame PS5 Controller
Immerse yourself in the leafy vibes of this unique, glossy black design adorned with vibrant "magical plant leaves" from another land. Featuring red analog sticks for added style, it's a one-of-a-kind controller built for your gaming pleasure. Introducing our MonoFrame design, a distinctive and seamless "one-piece" front shell that harmoniously blends the trim and front casing into a singular entity.
Our Canvas
At Killscreen, crafting the ultimate custom PS5 controller experience is an artistry that begins with a pristine canvas – a brand new, authentic Sony PlayStation 5 DualSense™ wireless controller. We believe in pushing the boundaries of customization, granting gamers the power to command a controller that is unique and unmistakably their own.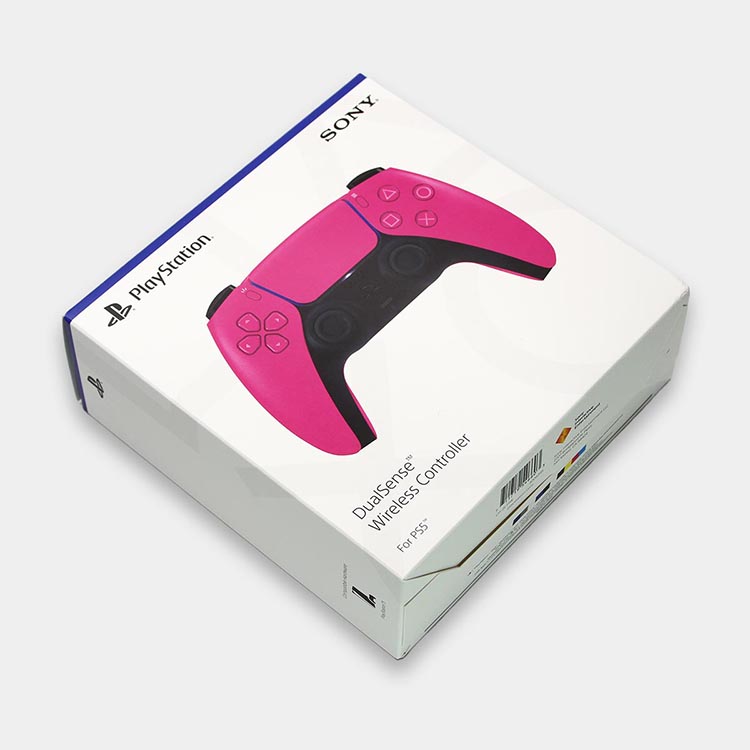 "They sent me a little personal doodle and note that made me chuckle…and the controller I got was rad"